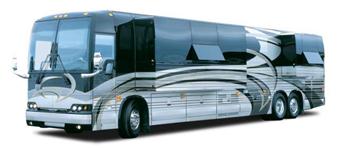 Pull Through Site or rear to rear site
Site measures 70′ long by 24′ wide, it can accommodate up to 45′ Motor Coaches and 40′ Fifth Wheels or two back-to-back RV's Limited to Class B, Class C and/or pull trailers under 30′
The site provides ample room on each side for the largest slide-outs and awnings. It allows for all tow behinds to remain connected while navigating the site and after the RV being placed all vehicles that are driven every day can park to the rear of the site. It is a full hook-up site with 20, 30 and 50 amp service, plus cable tv and cable telephone available upon request from the vendor. Plus garbage, sewer and water.
Outside Perimeter Site
Our outside sites incorporated many of the features of our pull-through sites except they are designed only as back-in sites.
They are approx. 40′ deep and 23′ wide and most can accommodate up to 37′ RV's and in some cases dependent upon which site may handle a 40′ coach. It can handle primarily fifth wheels (with up to 4 slides) and travel trailers and class "C" and class "B" motor homes.
The sites are level and allow for tow behind or towing vehicles to park beside the RV after it is positioned in the site. It is a full hook-up site with most sites having 20, 30 and 50 amp electrical service, plus garbage, sewer and water. 115 channels cable and the ability to get cable telephone service.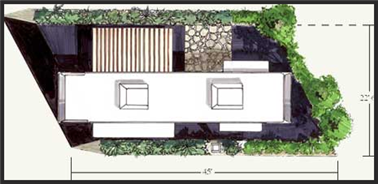 Deluxe Luxury Pull Through and Back-in Sites
We have three of these sites. One is a pull-through that measures 65′ X 26′ and is a full service asphalt RV parking site with a picnic table and BBQ included!
Two are back-in RV parking sites that is 43′ X 40′ that can accommodate any RV up 40′ long and have picnic tables and BBQs in each site.
These sites are for 45′ Deluxe luxury Motor Coaches and up to 40′ Fifth Wheels Only!

Check-in time is 2:00 pm WEEKDAYS, HOWEVER NO LATER THAN 9:00 PM.
SATURDAYS BY APPOINTMENT ONLY AFTER 12:00 AM ON SATURDAYS
SUNDAY CHECK-INS BY APPOINTMENT ONLY!
Check-Out Time is 12:00 PM DAILY!
Call the office (425) 347-2970 between Noon and 6:00 pm and after hours or emergency number of (425) 321-9891